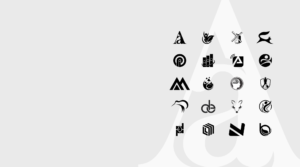 Let's Build You
A Strong Brand
Creative and fresh solutions
Featured Designs
Testimonials
Dave Hendricks
Andrej did a great job on our project, and was an absolute pleasure to work with. We went through many different variations of our brand design, and Andrej came up with many different creative, attractive, and powerful designs for us to choose from. We are very happy with the final product and impressed with how quick the process was from start to finish. Andrej is very accessible and willing to share ideas with. It is not always easy to convey ideas and visions with some graphic artists; however he was very pro-active in giving us many of his interpretations for us to choose from. Andrej asked the right questions to get a true sense of the feel of my project and he took the time to understand it. He was responsive, punctual, and patient throughout the entire process. I have recommended Andrej to others looking for a logo design, business cards, or any graphic design work. We are working with him again on a new project, and will on future projects as well.
Catherine Robertson
Although we live on the other side of the world we have had a working relationship with Andrej that defies the miles between us! Andrej is a talented designer who seeks to thoroughly understand a client's objectives and is able to quickly capture the essence of what is to be communicated. We have been extremely pleased with the professionalism that Andrej brings to the project, his creativity, his excellent communication skills and the dedication that he has to working hard and quickly for his clients. Andrej appears to treat each client uniquely and respectfully; while making every effort to exceed expectations! We intend to continue our working relationship with Andrej.
Holly Marshall
Andrej's logo design for our company impressed us from the beginning. The colors, font and design fit our new business perfectly, and you can tell that he took the time to carefully read through what we had asked for. When we asked him for some minor changes, he was quick to respond and presented us with exactly what we needed. I would highly recommend Andrej's skills to anyone looking for a clean, crisp and professional design.
Jannes Meyns
Thanks a lot Andrej for your help we are really happy with the results. We talked to a lot of logo designers but you quickly gave us a really good feeling. You asked for more details about our project, came up with some really good ideas and delivered a great logo in no time. The communications was perfect. People, if you need a design for your project just call Andrej! We look forward to our future projects together.
Dr Matt Mackey
I just want to say it has been a pleasure working with Andrej Apostolov. He has been very accommodating to my revision requests and has responded very efficiently as well. I would definitely use him in the future and recommend him.